TST NEWSLETTER – 28/03/2021
Up Ship's Creek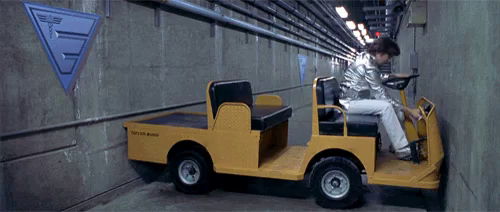 Source: Tenor
---
Topics:
Suez Canal Blockage & The Effects It Is Having On Trade
Last Week In The Forex Markets
Top 3 Pairs For Next Week
NEWSFLASH: Joe Biden Slashes 'The Brits' In First Press Conference
---
Suez Canal Blockage & The Effects It Is Having On Trade
The Suez Canal is a manmade canal, construction began in 1859 and was finished in 1869.
Today the canal is home to 12% of the global trade and in 2020 there were almost 19,000 ships that passed through this busy trade route.
However, this week we have seen a 200,000-tonne, 400m long vessel become stuck due to high winds, which is now causing an estimated $400million an hour in losses to the trade industry.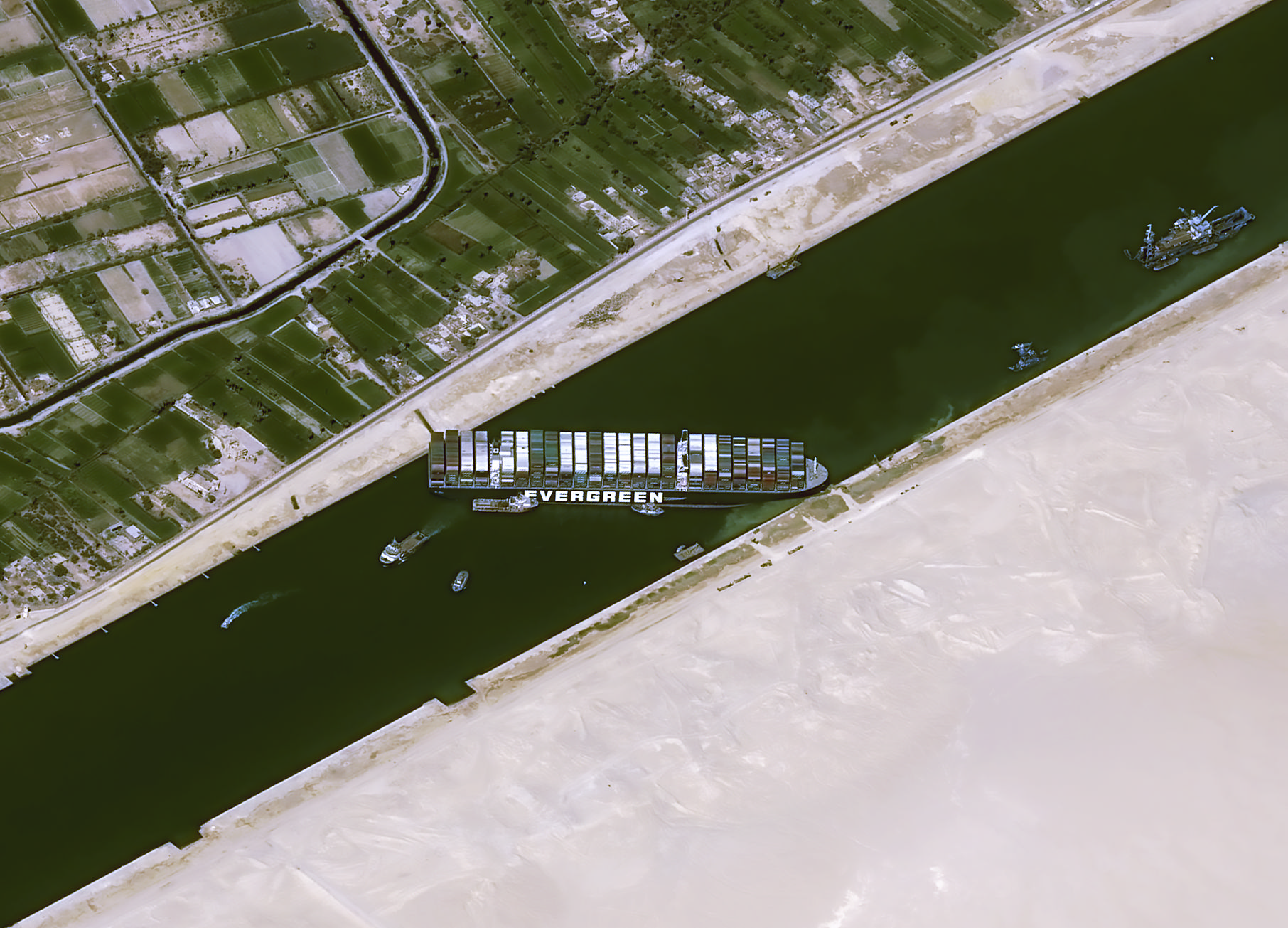 Source: Airbus Space Twitter
Records show that the minor sea levels combined with the flat terrain makes for the longest canal in the world without locks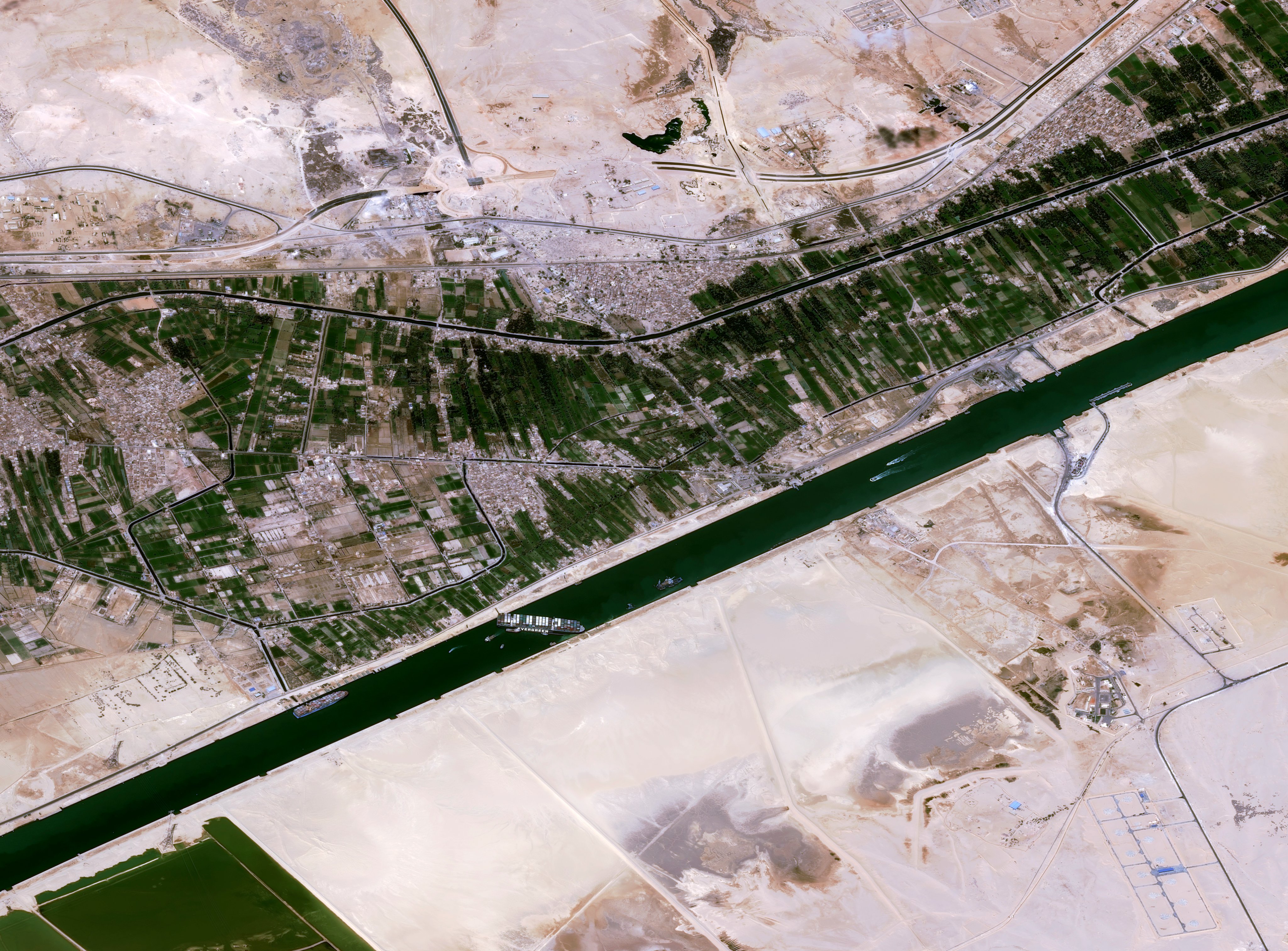 Source: Airbus Space Twitter
Currently, estimates show that two million barrels of crude oil and refined oil products a day are stuck in the canals, this is about 2% of the global oil consumption.
But we are seeing many other industries and countries being effected by this event.
Such as the coffee traders which are taking a heavy hit as this prolongs. The companies are already in an ever-growing fight for container space and now they face huge quantities of inventory being stranded for the foreseeable future, this may lead to a rise in coffee prices due to supply issues and a huge hold-up of inventory.
There is a rising issue we are seeing with things like raw materials in increased demands and there not being enough supply for companies, with added pressure on the shipping companies this event could be detrimental worldwide for many.
Egypt's reply has been to re-direct ships to an older channel to maintain the flow of traffic as they depend on the revenue made, revenues have risen 4.7% over a 5 year period.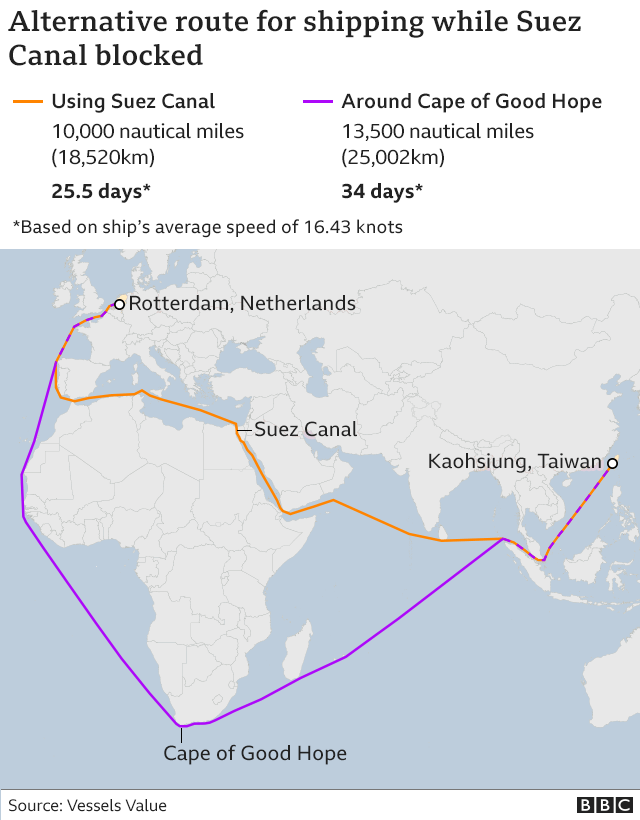 As this unfortunate event continues we will have to see how it plays out, a quick easy solution will be ideal for all involved and the consumers but if this prolongs then many trade industries will be bleeding huge amounts of capital to replace and survive what has unfolded this week.
We may see change or adaptions to the shipping trades due to this, as always keep your ears peeled for any developing news on this as it may affect some commodities-related pairs.
---
Last Week In The Forex Markets
Our outlook has been to take shorts on the downward move on the DXY, yet we still are yet to see that with the price trickling ever so higher, let's take a look at our top 3 picks for last week.
GBPJPY: [-1%]
GBPJPY has been a messy pair to read as of recently, we had identified an ascending channel that broke out into another pattern.
Here's where pattern separation comes into play, identifying a rising wedge we were looking to take this from the third tap of structure lining up with the previous high.
As we can see we just didn't get that conviction in the markets and we got stopped out for a -1%.
This trade had good technical analysis but it goes to show how the markets have been at the moment, but with our strategy and edge in the markets, we know if we stick to our trading plan then we will see consistent wins.
---
GBPNZD: [8.2%]
This one was shared in the Pro Community.
Here we have the markets breaking the old high, we know the markets will never just continue to rise, it will typically pullback to collect more orders for the continued direction.
With this, we applied a Fibonacci giving us a target area being the 78.6%, then applying a dynamic trend line to add more confluence and market structure.
The market impulsively tapped out AOI and rejected giving us a good sign of reversal. With this, the trade was taken to the upside and our second profit target being the -61% fib level.
This is why we have to remain patient and consistent in the markets and trust that your trading plan will play out.
---
EURCHF: [+2.8% – SL Break Even]
This pair is always a pair that likes to spike but none less we caught a nice mover here which is still running with stop loss set to break even in the events of a harsh retracement.
Again we see the markets had broken the previous high but had reacted off the triple top pattern, this allowed us to look for a way to capitalize.
We identified descending corrective price action, combined with a Fibonacci 50% level, and a dynamic trend line confirming an AOI for the 1,2,3 to be complete we entered swiftly above the fib level.
With pairs you know have a history of seeing spikes or retracements it's better to apply a more aggressive approach to your stop loss.
---
Top 3 Pairs For Next Week
EURNZD: [Long]
Every Saturday we send a 'Market Breakdown' to our Pro Members.
Here we are looking at EURNZD, we are looking for this pair to pullback after a beautiful upside move last week.
We are looking at the higher time frame (8H). Here we can see prices starting to fall, we have come along way from the first entry.
We know the markets will print higher highs and higher lows so we are anticipating price to come back to the 71% fib level.,
using a trend line and a dynamic trend line we can add more confluence that price should retrace to our area creating a higher low.
If price is pushing down impulsively to AOI then do not enter, wait for clarity on this move.
---
AUDUSD: [Short]
With the potential for the DXY to gain more strength in the short term, we are looking at this short move on this pair.
As we can see we have had a clear 1,2,3 of the trend line, break of low and now price is climbing back up to retest and most likely fall to the downside
We plan on capitalizing on this move by target the 50% fib level combined market structure and an alternative trend line in play.
With these confluences in place, we should be on high alert as traders and be looking for the right development on this move.
---
EURJPY: [Long]
Going into next week EURJPY is looking great.
Here we can see the market has printed a high at 130.662 and continued to trickle lower.
But was highlighted we haven't broken the low that was printed in early March, so this could incite upside for this pair.
Combining this with a dynamic trend line and a Fibonacci level we can identify the area around the 61.8% fib level as a high-value area to take this trade.
As always lets wait for the right development on these pairs and execute with confidence.
---
[NEWSFLASH]
Joe Biden Slashes 'The Brits' In First Press Conference
During Biden's first press conference since being elected president of the United States, he didn't show any hesitation in stating the following after being questioned on the rising issue of migrants gathering at the US-Mexico border.
"When my great grandfather got on a coffin ship in the Irish sea, the expectation was he was going to live long enough to get to the United States of America.
"They left because of what the Brits had been doing.
"They were in real, real trouble. They didn't want to leave but they had no choice.
"I can't guarantee we're going to solve everything, but I can guarantee we can make everything better."
Boris Johnson is now in a tricky position which could lead us to see the trade deals be delayed or changed. We will have to wait and see the reaction from Johnson and his constituency but this could give us traders some great opportunity to be had in the markets.
The Express ran a poll and found these results among the public's opinions:
---
Want to learn exactly how we trade the markets?
Why not check out our 'pro package'? You will gain access to our in-depth course as well as many more features – www.thesocialtraders.com
We thank you for reading this week's addition to the TST Newsletter, have a great trading week, and stay consistent. – 'The Social Traders Team'
Written by – Karl Milward