TST NEWSLETTER – 16/05/2021
Maybe Not Then? Elon Musk Changes Mind About Bitcoin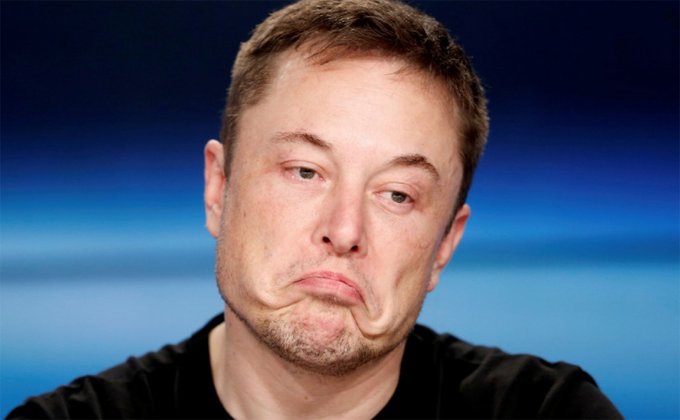 Source: Telegraph Tech
---
Topics:
Maybe Not Then? Elon Musk Changes Mind About Bitcoin
Last Week In The Forex Markets
Top 3 Pairs For Next Week
---
Maybe Not Then? Elon Musk Changes Mind About Bitcoin
In late March 2021, Tesla announced they would be accepting Bitcoin (BTC) as a means of payment. Allowing their customers to buy any of their production electric cars in exchange for the currency.
Elon Musk has always been a huge advocate for cryptocurrencies and believes they will take over fiat currencies in world dominance.
However the popular multi talented genius has now stopped the use of Bitcoin within the Tesla payment options.
This sudden change in tone has come after Elon was made aware of the environmental dangers Bitcoin brings to the table, due to the heavy demand on power consumption to use the coin.
Upon this news Elon managed to plunge Bitcoin (BTC) by 15%, but was shortly recovered.
But with Elon being in the position he is in, how was he not made aware of this years ago?
Regardless lets take a look at the reasons behind this.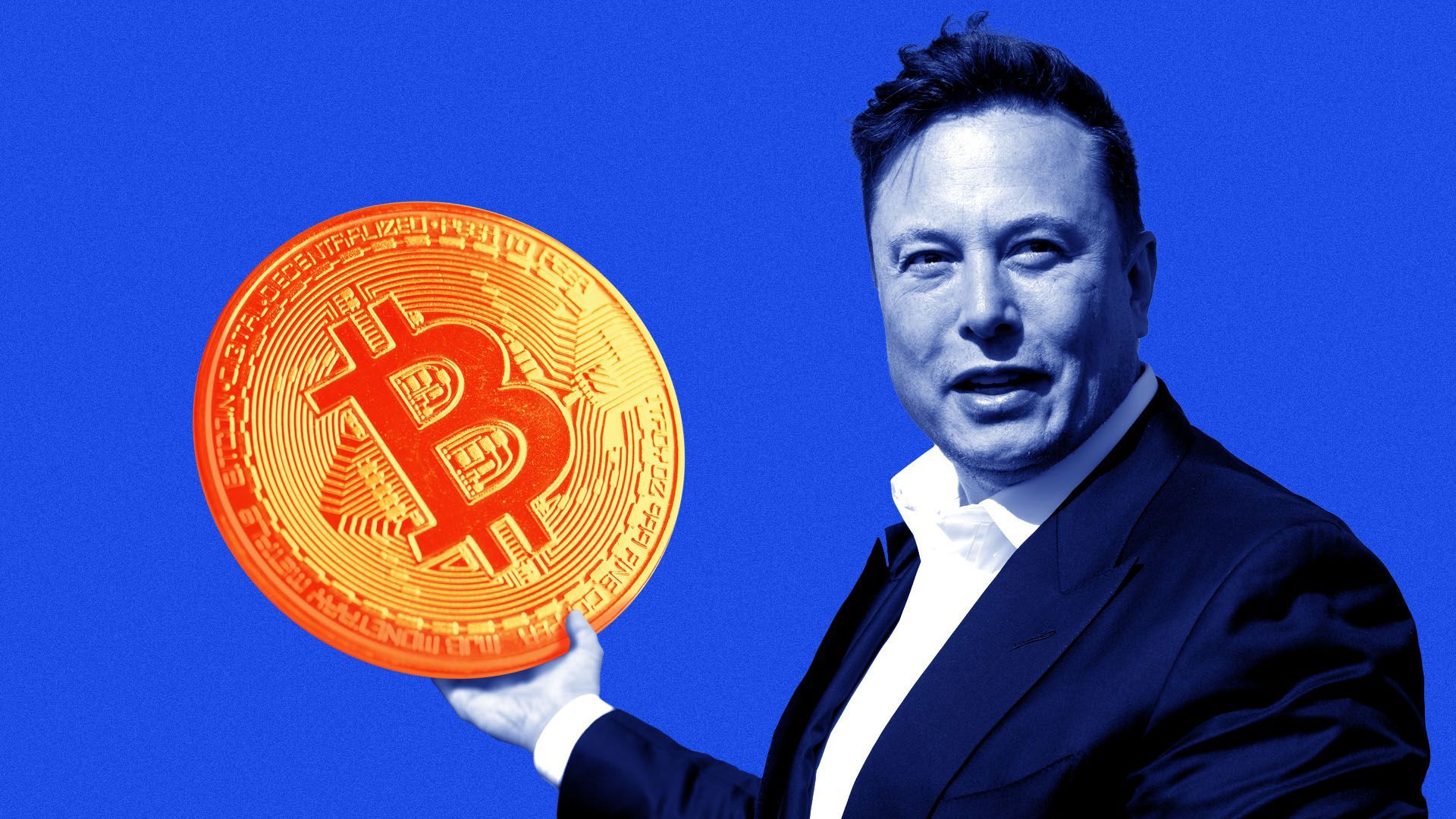 Source: Axios
In the crypto world, we have some ways in which we are able to acquire the raw cryptocurrency fresh from the block. Imagine millions of blocks, some containing gold the other containing nothing, the chances of finding gold are slim on your own, but if you have more power (hash rate) then you can find more gold in the ever ending sequence of blocks being mined. Now the more miners you have contributing power to your mining operation means the more gold your mine right? Well yes but also there is a horrific environmental impact.
Proof-Of-Work:
This is when the cryptocurrencies protocol is set up in such to deal with transactions, ledgers, and solving algorithms, based on the network or pools total computing power, also known as Hash Rate (Mhs).
These networks or pools will be paid based on whether the 'blocks' they have mined contain a Bitcoin or not, you can join a pool and mine as a community and share the rewards, or you can set up your own network and claim all of those undiscovered Bitcoins for yourself.
Source: Sciencedirect.com
The higher the hash rate the higher the computer is solving advanced algorithms, keeping the ecosystem in order, and keeping everything decentralised.
However, this takes a huge amount of power (fossil fuels) to keep these mining rigs up and running 24/7, mining that digital gold!
This is where the problem lies, you see as we mine more Bitcoin the algorithms become harder to solve needing more computing power for every block mined. Back when Bitcoin first came onto the scene you could mine hundreds of coins through your dads work laptop, but today you will need a substantial amount of power to even have skin in the mining game.
China currently has the largest dominance over Bitcoin, contributing the largest hash rate to the protocol, and some of the largest mining pools in the industry.
Ultimately this is why Elon Musk has taken a sudden turn on the use of Bitcoin within his electric vehicle company.
But is there any alternatives?
Proof-Of-Stake:
Similar to Proof-Of-Work, this alternative sets out to resolve the issue addressed above.
Essentially you can only mine what you put in. So for example we had a 'The Social Traders Crypto' that ran the Proof-Of-Stake concept, if you had 3% of all coins in the protocol then you would only be able to mine 3% of all blocks in existence.
There are also many benefits to this concept that go deeper than energy consumption, solving issues from miner attacks to even large data breaches.
So it must be said this is what Elon will be now looking to take up and maybe implement a Proof-Of-Stake coin into Tesla payments methods.
We may see this pave the way to a more eco-friendly crypto race, with the environmental pressures building will Bitcoin hold its value?
---
Last Week In The Forex Markets
A slow week in the markets for us here at TST, we know are strategy plays out over time and we are subdued to some quiets weeks here and there.
But with that said we did manage to capitalise on a move this week, so lets take a look.
EURCAD: [+8.13%]
Here on EURCAD we can see that we are descending in nature.
We can see that price came up and tapped the top of the descending channel, it then proceeded to pull back before we saw a break of the previous low (BOL).
Naturally we identified the order block which caused the break of low, this gave us our entry point.
You could have also seen this as a head and shoulders pattern and traded the top of the right shoulder, giving the same entry.
---
Top 3 Pairs For Next Week
EURAUD: [Long to Short]
Every Saturday we send a 'Market Breakdown' to our Pro Members.
Here we are looking at EURAUD, we would like to trade this by firstly taking a long position from the bottom of the ascending channel, we can also add an order block here for confluence.
We will be looking for the right price action into our first area of interest and then look to take that setup to the top of the ascending channel.
Next, we will be looking to trade the short position, down to the 90% rule or even further with the trend.
---
EURJPY: [Short]
Next week is looking great for most pairs across the board, here we are looking at a short position on EURJPY.
Using pattern separation, we can see that price is forming an ascending wedge, inciting that we could be seeing a downside move. Price action has continued to break highs, simple we are expecting that reversal.
We have an order block that is in play, if we break the ascending wedge and order block then this move may be delayed or off the table.
---
AUDCHF: [Long]
Finally for our outlook for next week, we are looking at AUDCHF.
This pair was highlighted in our market break down for Pro Members.
Here we are watching price action in the descending channel, using pattern separation we have identified another channel that leads us to the third tap of structure.
We want to see that pop below current lows to grab liquidity, which will propel this pair to the upside, profits being at 90% rule or sooner.
---
The Social Traders Affiliate Programme
Looking a little closer to home, we thought it would be fitting to show you guys our affiliate program we have introduced for The Social Traders Course.
We are giving all affiliates a competitive and fair commission for people they bring into the community.
Family, friends, your girlfriend, or boyfriend? Anyone looking to learn a skill set for life, or potentially a skill set to change their future, then this will allow you to make some extra cash each month for doing what you love and to introduce more people to our ever-growing community.
With consistent updates and new content being made we really want to offer our community the best.
Subscription Commissions
£34.99 Package – 33% recurring for every month the client stays subscribed.
£24.99 Package – 33% recurring for every month the client stays subscribed.
Broker Referrals
£500 Trading Account – £150 – Client must complete at least 15 live trades. Net 30
£1000 Trading Account – £225 – Client must complete at least 15 live trades. Net 30
£3000 Trading Account – £300 – Client must complete at least 15 live trades. Net 30
---
Want to learn exactly how we trade the markets?
Why not check out our 'pro package'? You will gain access to our in-depth course as well as many more features – www.thesocialtraders.com
We thank you for reading this week's addition to the TST Newsletter, have a great trading week, and stay consistent. – 'The Social Traders Team'
Written by – Karl Milward