TST NEWSLETTER – 30/05/2021
Cut It Or Stop It!
Source: Business Insider
---
Topics:
Cut It Or Stop It! Shell Ordered To Cut Emissions By 45% by 2030
Last Week In The Forex Markets
Top 3 Pairs For Next Week
The Social Traders Free Training Video
---
Cut It Or Stop It! Shell Ordered To Cut Emissions By 45% by 2030
Global warming activists, environmental pressure protesters, climate change fighters, you may have heard of these guys over the last few years.
They aim to push the fossil fuels we use currently back to their resting place and replace them with renewable energy or at least cut the carbon emission levels down.
Well, this week we witnessed a stepping stone in history, with Shell (RDSA) being ordered by a Dutch court to reduce their CO2 emissions by 45% by the year 2030. The court also ruled that "This applies to the entire world, so also to Shell" we could be seeing shockwaves sent through both the fossil fuels and energy sectors.
Originally they were set to reduce by 20% but the court did not feel this was sufficient enough, when there is evidence that Shell (RDSA) is in the top 10 list for the biggest contributors to global warming and climate change, it must be said we need drastic action to keep our planet healthy and stable.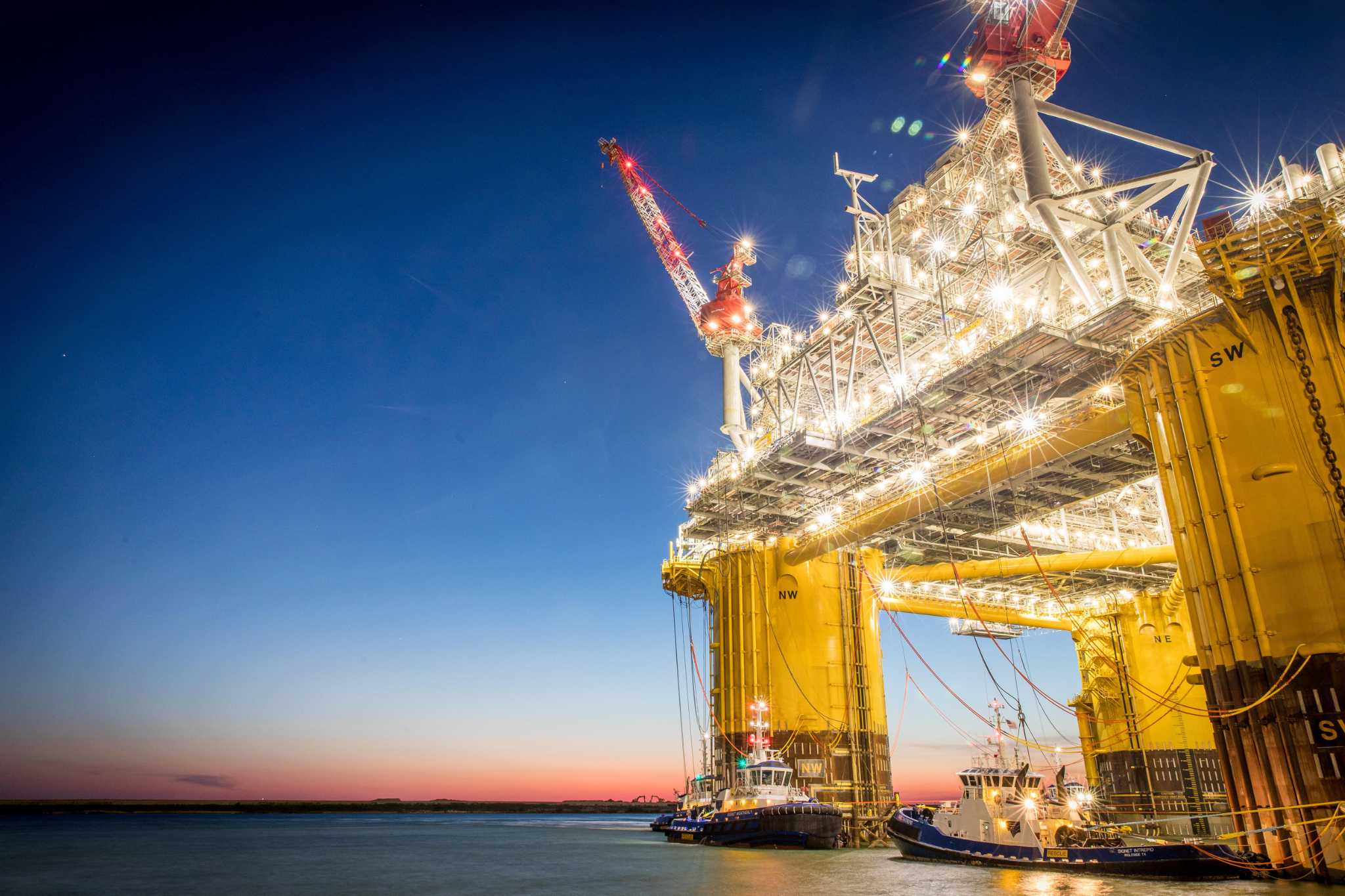 Credit: Houston Chronicle
With this court hearing, we could see a detrimental effect on the supply chain of fuel, paving the way for a simple supply and demand scenario in play. "This means they have to keep fossil fuels in the ground as of today," claimed climate group 'Parents For Future' on Twitter.
Will we see fuel prices rocket?
Also
Are Shell taking this on board or is this all smoke and mirrors?
Well doing some digging we can see that Shell has just won a huge deal for Australia's New South Wales (NSW) state, where they will be the company in charge of supply and delivering the battery packs that store the energy for this part of the world.
This deal is worth a whopping $3.2B Australian Dollars. It has come about after growing concerns about the energy supply problem in this part of the world, this comes shortly after the shutdown of AGL Energy's coal-fired Liddell power station after two years of operation.
So it has to be said Shell is taking the right steps to tackle this growing issue, we may see them by 2040 completely break away from fossil fuels.
Source: tunza.eco-generation
Conclusion
So as we step further into 2020, we start to see the world wake up to the detrimental effects of global warming and climate change. This will be the step needed to push many others to act now rather than later.
Shell is just the start of the beginning, we will see new niche companies pop up and drive this sector. With our planet being one of the only planets we know to harbour life and be habitable we really need to continue this push for change.
With many activists groups working on this for years and years, dedicating huge parts of their lives to this cause, we can finally say the little guys are winning.
---
Last Week In The Forex Markets
We are seeing the forex markets come back into full swing this week, with lots of volume offering some great opportunities across the board.
This has been mainly caused by bullish momentum on the DXY towards the end of the week.
Lets delve in and take a look at a select few trades we identified last week.
EURNZD: [+29% Missed Trade]
EURNZD offered us a beauty of a setup this week, we called this for our Pro Members in our Telegram & Slack.
For this setup we had identified market structure, we have a clear break of the low (BOL).
When we have a break of structure we naturally will look for the cause, this being the order block above marked by out with a blue box.
Price came up to our area and tapped the order block to perfection, unfortunately, we just didn't take this trade, not due to anything other than being preoccupied.
But as always this was called for our Pro Membered who were able to take full advantage of this move.
---
AUDUSD [-1%]
AUDUSD has been an unpredictable pair to trade as of recently, giving us lots of side ways of moving price action.
Yet we still where looking at from a technical standpoint a quality setup.
Again we identified a break of high, this lead us to the cause being a order block that is in play.
This setup was looking great until we saw high impact news send this pair straight through our area of interest.
Volatility from news caused this intuitional price action.
---
GBPUSD [Break Even]
GBPUSD offered us a awesome setup from a technical stand point.
We can see that price had broken our trend line, signifying that we may see a change in momentum.
Well, this was narrowed down to a double top pattern, which in fact we identified an order block that caused the break of low (BOL).
Simply we were looking to trade the momentum change but we just didn't get that push we wanted, managing to go break even as price action pushed away from our entry.
But this was shortly followed by a break even.
These trades are still successful, you see as traders we can't ever rule an 'unsuccessful' trade as a bad trade if we have stuck to our risk parameters, built a story for our trade, and executed without emotion then this trade was a success. Sometimes the markets just don't play out the way we intend.
---
Top 3 Pairs For Next Week
EURCAD: [Short]
Every Saturday we send a 'Market Breakdown' to our Pro Members.
This week we have some super high-quality setups to share with you guys, so let's delve into what we are looking at.
EURCAD is looking great from a technical standpoint, we can see that price has been pushing down.
We have identified price to be in this sequence of an ascending channel, we know these patterns are typically a reversal pattern, so we are expecting the price to push up into the order block marked in blue.
Price will be carefully examined around this area to see if we are going to break structure or see a reaction, if we see a reaction we will be looking to take this either to the 90% rule or further.
---
GBPAUD: [Short]
Next week is looking great for most pairs across the board, here we are looking at a short position into a long on GBPAUD.
On this setup we are anticipating a drive higher, catching those premature sellers out. Then we will see price pop into our order block.
This will give cause the 'Equilibrium' where buyers and sellers are happy with the price.
Once that is established we are expecting the price to have a momentum change. In turn, sending the price to the downside, giving us a tasty setup.
---
AUDCAD: [Long]
Finally for our outlook for next week, we are looking at AUDCAD.
This pair was highlighted in our market break down for Pro Members.
Here we have used pattern separation to identify the direction.
We have a bearish nature currently in price action, but we are expecting a change in momentum as of next week.
Price is pushing down with less commitment before so this may be a sign that we can get involved in, the blue zone being an order block, we will be looking to enter off the top of the order block, with our stop loss set just below the order block.
Now what will we want to see?
We will want to see the exhaustion in price action, signifying to us that price is getting ready for a larger move. We also may look for any confirmation candlestick's, or a pattern in play that gives us as traders the green light to take this trade.
---
The Social Traders Free Training Video
This week we thought we would treat our free members to a free training video.
Here we will be covering 'discretion', now this is a subject all traders should take notes on as Dylan will explain in the free training video below.
We plan on doing more like this so be sure to let us know what you guys think and if you would like to see more of these!
---
Want to learn exactly how we trade the markets?
Why not check out our 'pro package'? You will gain access to our in-depth course as well as many more features – www.thesocialtraders.com
We thank you for reading this week's addition to the TST Newsletter, have a great trading week, and stay consistent. – 'The Social Traders Team'
Written by – Karl Milward