TST NEWSLETTER – 13/06/2021
No Chips but a Sea Full of Fish? Tough Times For Computer Chip Manufacturers World Wide.
Source: cloudware.bg
---
Topics:
Tough Times For Computer Chip Manufacturers World Wide
Last Week In The Forex Markets
Top 3 Pairs For Next Week
The Social Traders Free Training Video
---
Tough Times For Computer Chip Manufacturers World Wide
---
Summary
With the pandemic hitting the globe, more and more people have been seeking electronic devices for work, education or to deal with boredom.
This has lead to a huge problem in the manufacturing processes involved in making these complex chips, this has been causing a global shortage.
---
The Problem
In 2020 the pandemic spread worldwide and many people where seeking all types of electronic devices to work, educate, or keep comfortable during the world wide lockdowns.
Well this has snow balled into a larger problem we are facing.
Semiconductors are the main issue the industries that rely on these and the manufacturers are tackling.
A semiconductor is a semiconductive component, comprised of a very conductive material and a not so conductive material, giving it the name. These used in a wide range of electronic products made for consumers and industrial uses, but with the influx in demand and the supply being limited due to manufacturing restraints, plus materials not being as obtainable, we have seen prices for these items increase drastically.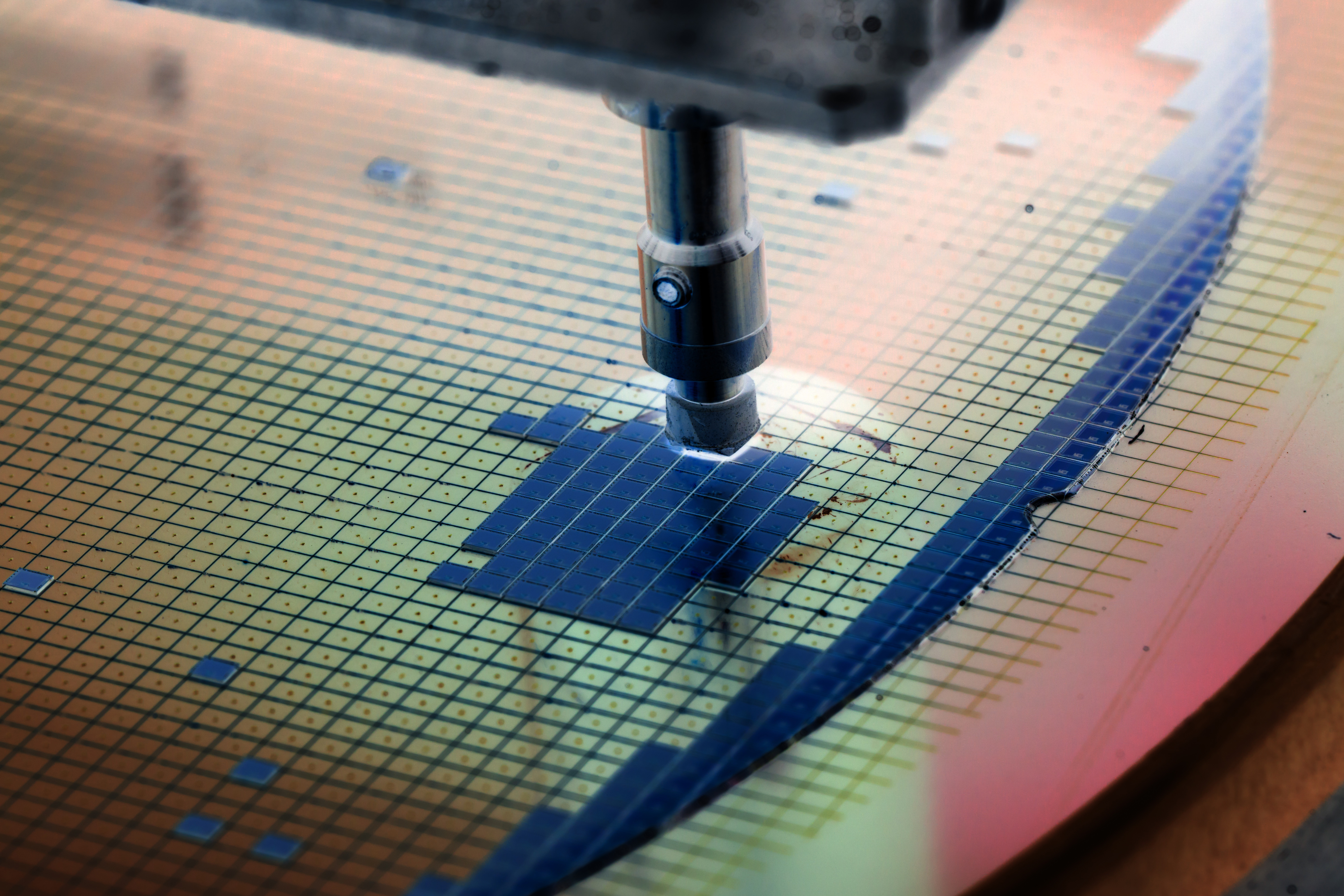 Source: Fautomation.omron.com
What Can We Expect Over The Next Year?
We have already seen the likes of Jaguar Land Rover, Volkswagen, Ford shutting down their major factories, in the wake of severe supply issues with semiconductors.
Even Apple has staggered their production of their new iPhone to compensate for the supply issues
Graphics cards, Xbox series X, and PS5 have all been caught in the storm and are almost impossible to get hold of unless you want to pay twice the price of the retail price.
This could be looking like the narrative for the next few years, some predicting the shortage to end in 2022, but really no one knows the true end to the current issue.
We can expect to see cars, laptops, computers, tv's, and even any smart devices going up in price, this has already been the common theme, But how far will this spread?
As traders we know this is a recipe for a supply and demand scenario to play out.
What Is Being Done Right Now?
Many governments worldwide recognise the common issue and are rushing to push forward bills/funding to corporations and manufacturers who build these semiconductors.
We can expect many industries rushing to innovate, to tackle this growing issue.
It is reported that the likes of Intel have been scaling up their production facilities, to ramp up the production of semiconductors.
It has also been announced that Joe Biden will be signing a bill, for $50 billion to be allocated in the aid of getting this problem resolved.
So we can see the issues is a common interest for the world super powers.
What Can We Do?
If we are looking at anything that is affected by the increase in price, then we may want to think twice before buying said items.
But also it may be worth looking around and seeing what devices you don't need right now, with the increase in prices in most electronic devices why not make some appreciated value on that?
Subsequently, we should see the end of this by 2023/24 but no one can really say, so keep an eye for any stock of electronic of retail priced items (not eBay rip off prices), and save in the long run.
We can also as traders, capitalise on the stock market, with many of the manufacture's and industry big wigs being public tradable companies.
---
Last Week In The Forex Markets
Sun, drinks and lots of great setups this week for us to capitalise on, following the sudden gain in strength for the dollar.
Lets get straight into the setups we shared this week with our members.
GBPJPY: [+20%]
This setup was shared with our Pro Members.
GBPJPY gave us a textbook setup, which played out to perfection, this setup allowed us to get two entries.
Here we have price action pushing up, it reacted with our area of interest, being a order block.
Price action became reluctant to push higher and formed a consolidation for a few hours.
We knew that there was liquidity above, so we were simply looking to trade the double top that the market had formed for us, our first entry being taken off the wick back into the structure.
Our second entry was taken off a lower order block which was the cause of a break of low.
We will be holding this into early next week, with this currently running +20%.
---
USDCHF: [+2.5%]
USDCHF has seen some great volume following the volume and strength seen on the dollar.
We can see that price action is falling throughout last week, we saw a heavy impulse down which created.
Entering this trade we saw a nice entry come to the table, we entered on the top of the order block, with our stop loss at the close of our order block.
In turn, the markets reacted impulsively, breaking previous highs, this will be held into next week to obtain our profit target at the previous structure.
---
USDJPY: [Missed]
USDJPY offered us another great way to capitalise on the dollar strength, unfortunately, we missed the entry by a few pips.
Here we can see that price action has been moving sideways for a 24hr period.
It the proceeded to break out of the range, taking liquidity.
This then was followed by a break of high, we looked for an order block and were looking to execute off the top of the order block.
Price action reacted sooner and ran without us, we know to never chase a trade that has gone without us, simply stepping away from the markets can save you hard-earned profits.
---
Top 3 Pairs For Next Week
DXY: [Long]
Every Saturday we send a 'Market Breakdown' to our Pro Members.
This week we have some super high-quality setups to share with you guys, with that liquidity returning to the dollar, we have seen strength.
Determining if this will be long term is another question, but we feel this is just a short term move, back into previous structure levels.
We will be looking to correspond this to the appropriate pairs during trading hours next week.
---
EURUSD: [Short to Long]
Next week is looking great for most pairs across the board.
EURUSD has been a great pair to capitalise on last week, but our outlook for next week is still bearish until we hit areas of interest.
this lines up with the DXY, giving us a high chance of reversal, if price action gives us the right clues.
We will be wary around the area of interest, due to manipulation plays and fake moves.
Stay out the noise
---
GBPJPY: [Long]
Finally for our outlook for next week, we are looking at GBPJPY.
This pair was highlighted in our market breakdown for Pro Members, here we offer the latest in developments to the forex markets and keep you informed on the next moves.
Here we can see that price action has been descending in nature.
We had a fake out of the pattern, but it didn't break the previous high.
This gives price action cause to return to the order block to continue the pro trend.
---
The Social Traders Free Training Video
This week we thought we would treat our free members to a free training video.
Here we will be covering 'discretion', now this is a subject all traders should take notes on as Dylan will explain in the free training video below.
We plan on doing more like this so be sure to let us know what you guys think and if you would like to see more of these!
---
Want to learn exactly how we trade the markets?
Why not check out our 'pro package'? You will gain access to our in-depth course as well as many more features – www.thesocialtraders.com
We thank you for reading this week's addition to the TST Newsletter, have a great trading week, and stay consistent. – 'The Social Traders Team'
Written by – Karl Milward